Marine Plywood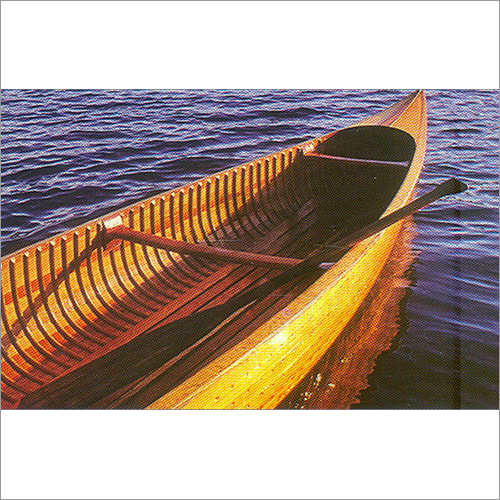 Marine Plywood
Product Description
In a short span of time, we have emerged as a victorious manufacturer and exporter of Marine Plywood. This plywood is made from premium quality Gunjan wood and is bonded with PF resin under high temperature to make it termite and borer resistant. Our Marine Plywood is primarily used for designing boats, docks, ship and yacht. We offer this plywood to our esteemed clients at reasonable prices.
Features:
Excellent strength and stiffness
Resistant to warping and cracking
High load bearing capacity
Further Details:
Prince Marine Ply IS : 710 : Prince Platinum is manufactured with Gurjan wood where as prince Diamond is manufactured with Red Gum wood.
Prince Platinum Marine IS : 710 (Marine Grade ) - (Gurjan BWP) : Prince Platinum is a marine grade plywood, manufactured by using hard wood Gurjan. It is PF resin bonded under high Temperature & pressure to keep the bonding intact even after more than 72 hours of boiling. The assembly of core and panels is done in such a way that the product does not have any gap inside. This plywood has strong screw holding capability which it most suitable for any kind of woodwork.
Salient Features :

Manufactured with 100% Hard wood
No core or panel gap
High density
Completely treated against termite and borer
Calibrated with wide belt
Prince Diamond Marine Grade IS : 303 (BWR) : This is manufactured with Red Gum timer. It can be used in construction of boats, docks etc. especially in high moisture prone areas. Made with well selected pieces of full core, panel and thick face veneers under the continuous supervision of technical experts. The finished plywood is subjected to extensive chemical treatment with water-soluble preservatives under vacuum pressure to ensure protection against wood destroying organism.
Advantage :

Highly durable in salty water, high moisture & hot climatic conditions.
Highly density in comparison with other grade plywood
Resistant to warping and cracking
High screw holding & load bearing capacity
Technical Specification :

Test

ISI Requirement

Observed Value

1

Moisture Content

5 % - 15%

8%

2

Glue Sheer Strength
(Dry State)

Min. Ind. 1100 N
Min. Avg 1350 N

1350 N
1500 N

3

Adhesion to plies

Minimum Pass Standard

Excellent

4

Glue Sheer Strength
(After 72 hrs. Boiling)

Min. Ind. 800 N
Min. Avg 1000 N

1150 N
1250 N

5

Tensile Strength










Along the grain-

4200 N / sq. mm

5500 N / Sq. mm




Across the grain-

2500 N /sq. mm

3950 N / Sq. mm




Sum of Tensile strength-

8450 N / Sq. mm

9400 N / Sq. mm

6

Static Bending Strength







a

Modulus of Rupture










-Along the grain

50 N / Sq. mm

65 N / Sq. mm




-Across the grain

30 N / Sq. mm

40 N / Sq. mm

b

Modulus of Elasticity










-Along the grain

7500 N / Sq. mm

8305 N / Sq. mm




-Across the grain 4170 / sq. mm

4000 N / Sq. mm



Contact Us
B-109, 1st Floor, Kemp Plaza, Chincholi Bunder Road, Mindspace, Malad West., Mumbai, Maharashtra, 400064, India
Phone :+918037300968