Kitchen Cabinet Plywood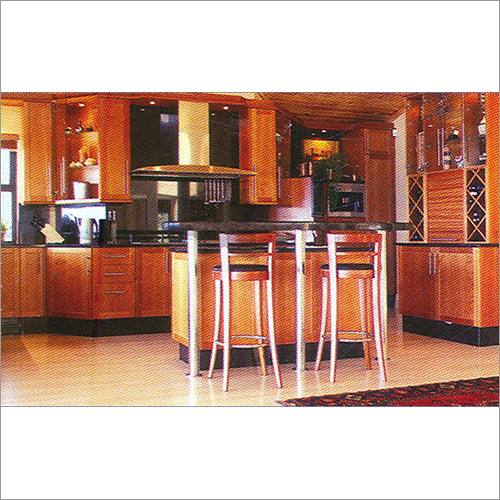 Kitchen Cabinet Plywood
Product Description
Leading the international market, we are an acclaimed manufacturer and exporter of Laminate kitchen Cabinet Plywood. This is wisely made from best quality wood logs and is available in different lengths, widths and thickness to choose from. Wide in demand to make furniture items, this Laminate kitchen Cabinet Plywood is further treated for complete protected from termites. In market, this is offered at economical price.
Features:
Weather resistance
High strength
Good durability
Prince General purpose plywood IS : 303 : Prince General Purpose plywood is available in a variety of hard wood material like Gurjan. Red Gum, Alternate (Red Gum & Poplar)
Prince Platinum IS : 303 : It is a premium grade general purpose plywood manufactured with Gurjan wood and bonded with MUF resin. It is available in MR grade and confirms to IS : 303 standards.
Prince Gold (Alternate) ,IS : 303, MR Grade : Prince Gold is MR grade plywood manufactured with poplar wood and hard wood Red Gum core. MUF resin is used to manufactured the Prince Gold ply, which makes it tough in high moisture prone areas. It is economical solution for those who want to buy better quality interior grade plywood.
Advantages of prince gold ply :
Chemically treated against wood destroying organism
Lab tested as per BIS specifications
Nature friendly
Super smooth surface
No warping
Prince Premium (Red Gum), Is : 303, MR Prince Premium is manufactured with plantation timber Red Gum, which is known for its density and strength. Red Gum has similar properties like Gurjan and the product made with Red Gum core is a good replacement of Gurjan wood panels. Prince premium is manufactured with utmost care by using MUF resin and it is completely treated with anti termite borer chemical. Sanding with wide belt makes it's surface smooth and calibrated.
Advantages of Prince Premium ply :
Manufactured with hard wood plantation timber
Stable in severe moisture conditions with great internal strength.
Prince Ultra (Hard Wood, IS : 303, MR Grade : Made with quality plantation hard wood timber and loaded with strength, durability and reliability, Prince Ultra manufactured by using of UF synthetic resin remains under expert supervision at various stages to ensure quality. The hydraulically peeled off fresh longs with precise thickness and smoothness, are press- dried for flatness bringing down the moisture level of veneers up to 7% . MUF resin provides moisture resistant bond, while special chemical treatment guards it against attacks of borer, termite and fungus.
Technical Specification :

| | | | |
| --- | --- | --- | --- |
| | Test | ISI Requirement | Observed Value |
| 1 | Moisture Content Dimension | 5%-15% Length 5 mm, Width+2 mm Thickness ? 6 mm - ? 5% 6 mm - ? 10% | 8% Within Limit |
| 2 | Sq. Gravity | | >7 |
| 3 | Resistance to water ( 3 cycles of 8 hr boiling & 16 Hr Drying 65oC Adhesion to plies | Min. Pass Standard | Excellent |
| 4 | Resistance to Micro-organism Adhesion to piles | Min Pass Standard | Excellent |
| 5 | Static Bending Test | | |
| a | Modulus of Elasticity | | |
| | -Along the grain Avg. | Min. 5000 N /sq. mm | 6500 N /sq. mm |
| | -Across the grain Avg. | Min. 2500 N /sq. mm | 3000 N /sq. mm |
| B | Modulus of Rupture | | |
| | -Along the grain Avg. | Min. 40 N /sq. mm | 56 N /sq. mm |
| | -Across the grain Avg. | Min. 20 N /sq. mm | 30 N /sq. mm |
Contact Us
B-109, 1st Floor, Kemp Plaza, Chincholi Bunder Road, Mindspace, Malad West., Mumbai, Maharashtra, 400064, India
Phone :+918037300968